---
Echoes from Far Valley
June 2018
Oh... how the weather has improved here - sunny days with temperatures in high 20s by mid afternoon, but still cool at nights (10-15C). We've had some excellent flying weather, especially in the morning before the wind picks up - our favorite time to fly!
My KK Competitor (from Vintage Model Co. kit) has now made a dozen or more trimming flights - all with a low power "test" motor - 25" loop comprising 6 strands of 3/16". It flies well under power, but turns too steeply (to the right) in the glide. Thus, I have not yet achieved the proper combination of rudder trim and propeller offset. In the video, it is flown "hands off" (freeflight) during the power portion - and you can hear Greg say: "You want your radio now?" as he hands me the Tx (off screen). R/C control not used until the power runs out, then had to add some left rudder to straighten it out in the glide. Ideally, this model should fly without any R/C control input - other than to steer it back to the field if it wanders too far away in the glide. Also seen in the video is the Far Valley Elf - which is a truly amazing little aeroplane - and is usually the first one in the air at our morning flying sessions.
Hobbyking Rx module and 70 mAh LiPo mounted high up in the cabin, with clearance for the rubber motor below. The mass of the micro R/C equipment is negligible compared to overall weight of the model.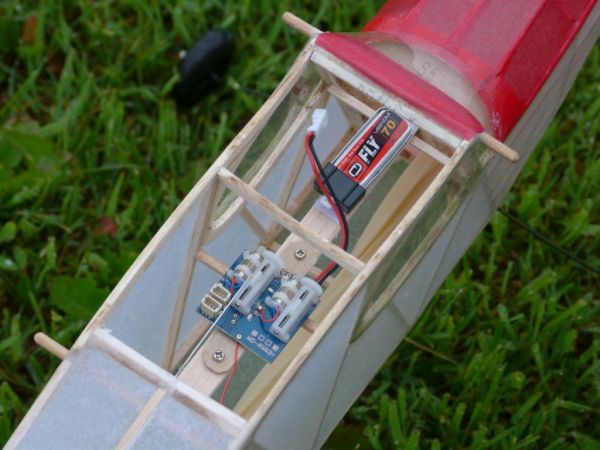 Covering is traditional tissue and nitrate dope.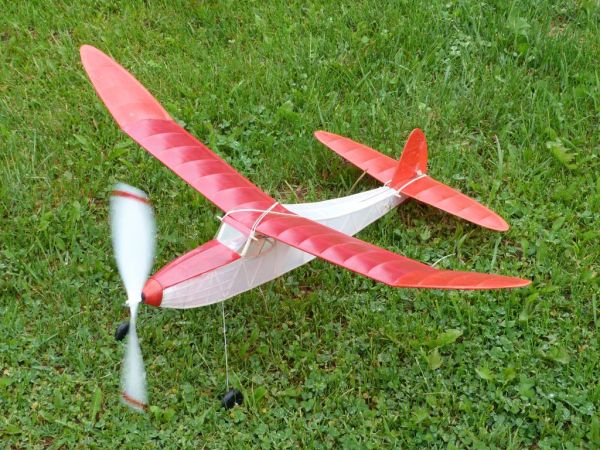 KK Competitor airborne!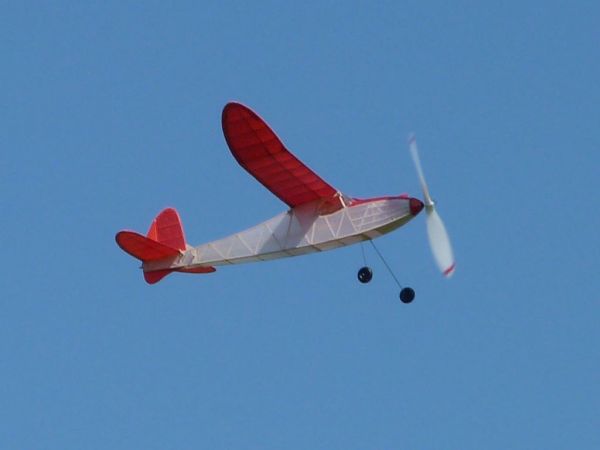 Our newest member Earl Turner has built several foamboard R/C models based on the FliteTest "Super Cub". These have authentic paint schemes of memorable local prototypes
His Aeronca Champ is 3 function - you will see it fly in the video!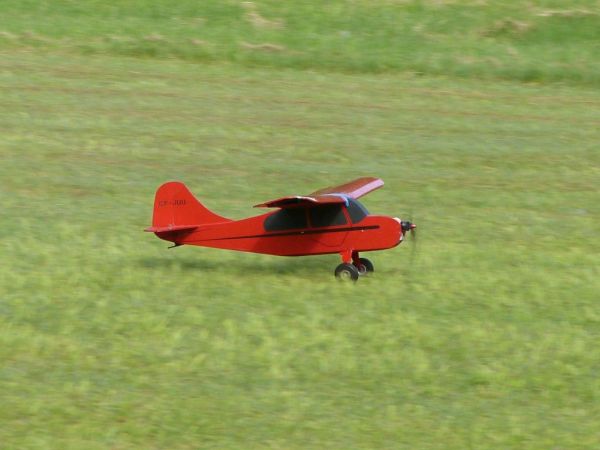 Super Cub "triple F" has a special place in the hearts of our members. Many years ago, Earl earned his "private pilot" and "instructor" rating on the full size machine. Greg earned his "private pilot" on the same aircraft, with Earl as instructor! The model has five functions (including ailerons & flaps) and is also a fine flyer.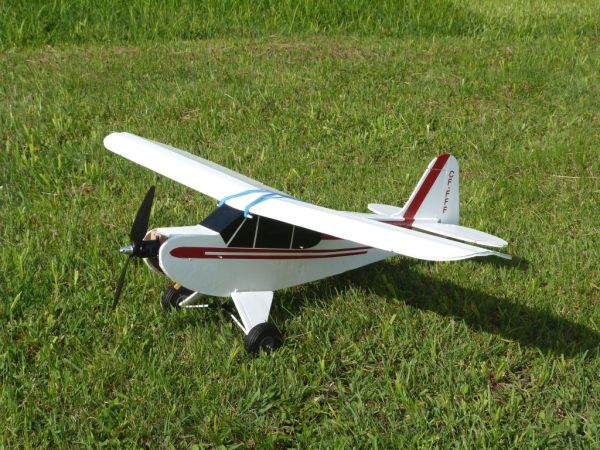 Bernie's Po-2 with Greg's Ugly Stik in hot pursuit.
Click to see the video highlights from our flying sessions on June 8th & 9th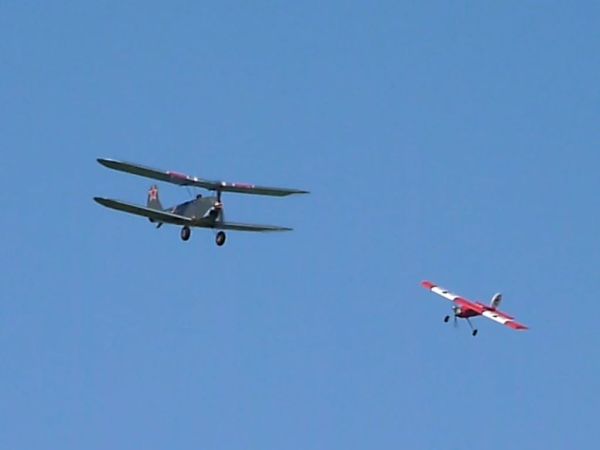 Christian Moes
Far Valley MFC
St. Joseph Island
Ontario, Canada