Finding a power train for Vintage R/C
After my under-powered Cloud Elf and my under-powered Junior 60, I continued the theme with this Long Cabin.
First, the model: Ben Buckle kit, no major mods apart from a two-piece wing (it's 78" wing, but the modelas a whole is quite a light structure.) Covered initially in Solarfilm, but as that covering would sag in warm sunlight and not easily tighten with additional use of the iron, the fuselage was later recovered in Solartex. The wing can wait until necessity dictates. Wheels are Trexlers, very expensive and of debatable value.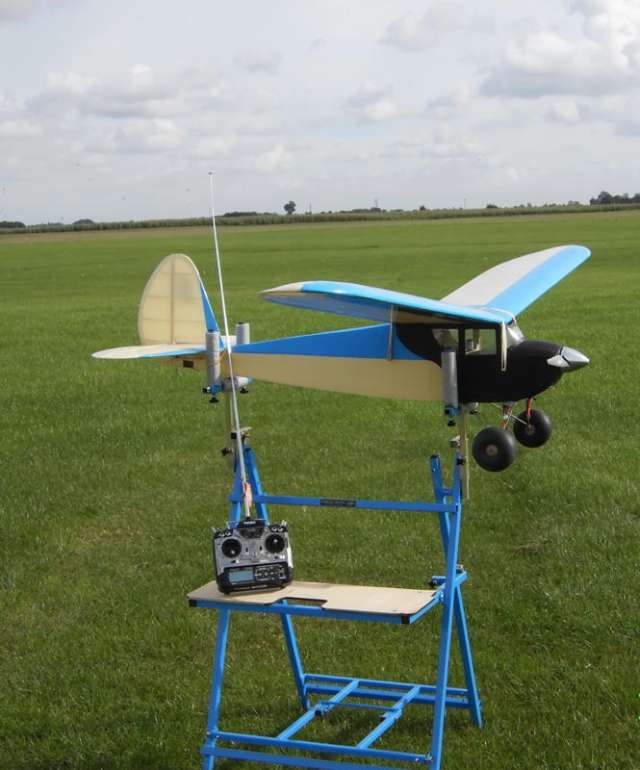 I chose a two-cell battery matched with a Waypoint 3020-12 motor, 55a Waypoint sc, and  12 x 7 prop, all from Robotbirds.     
Flying was, like any good girl, decorous, diffident and downright slow. And like any good girl, rather boring. One afternoon, someone buzzed round me with a 40-powered stunt ship: the aeromodelling equivalent of having sand kicked in my face. I had to muscle up. With its new 3-cell system (see under Elf Biplane for spec.) it will go vertical from level flight. I have to restrain myself from completing the loop...but that's not what the model was designed or built for. This same drive train is currently being built into my new ******** (of which more later.)
The two-cell system was not redundant, however, for the lightweight floater, the Lanzo Bomber, was the ideal place for it. I first saw pictures of this in one of the magazines which showed in several monthly editions the American Lou Amadio with his version ( and an extra repair patch in each subsequent shot.)  It's a delicate model for which a semi-kit is available from Bel Air. Mine was the last full kit, by "Spirit of Yesteryear.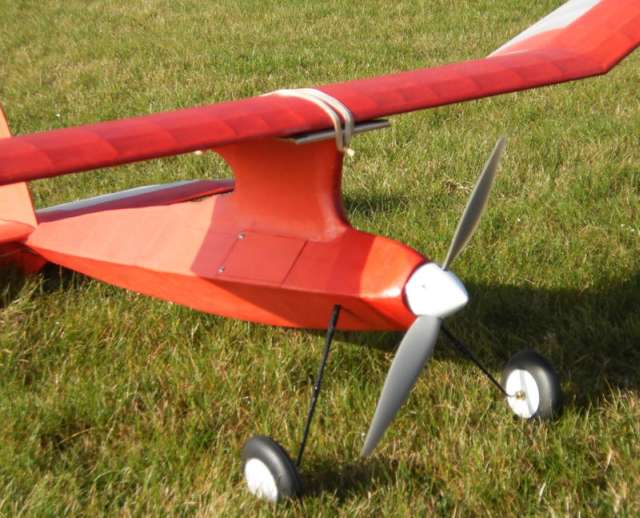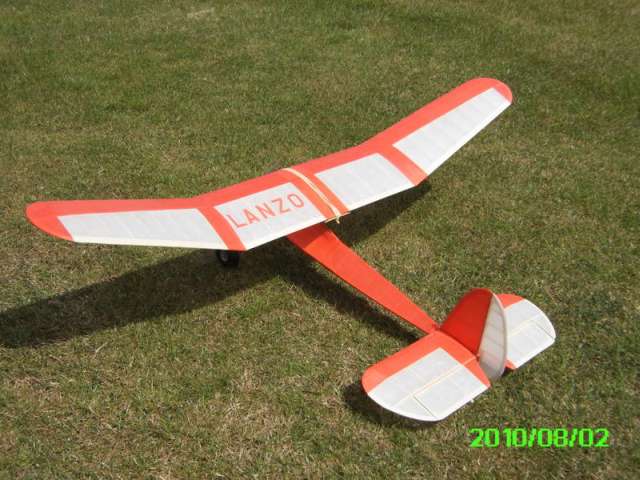 Study of the plan shows a need to beef up some structure for English conditions: I have strengthened and widened the pylon (understatement, you should see the original design!) and fully cowled the motor. There are no diagonals in the fuselage, so it needs to be jigged to avoid twist while the dope is drying (or, if you must, while shrinking the film.) It refuses to RoG, throwing a strop every time. From a hand launch it's a great flyer with, as must be expected, an outstanding glide.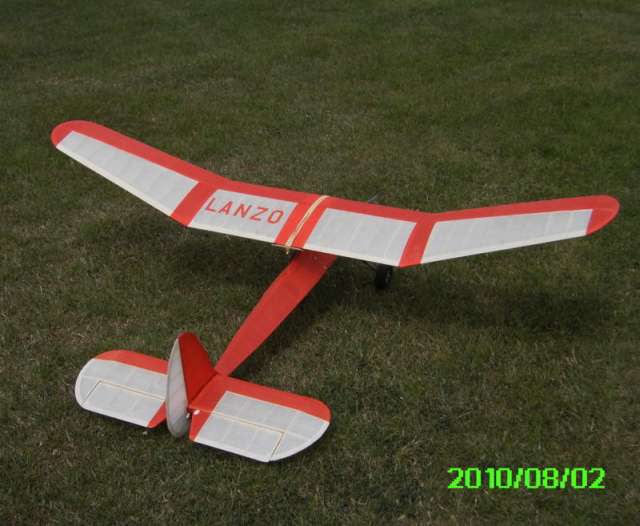 Moley
6th October, 2010