The Impington meeting was well supported by PMFC members; shown here are about a half of those who attended.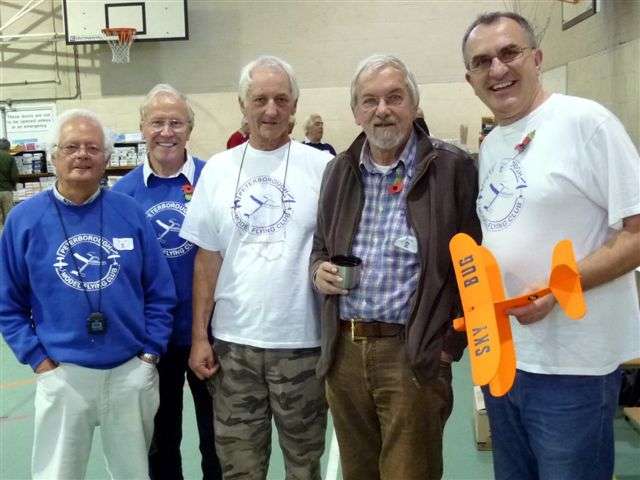 My all depron Sky Bug with Peterborough 1 gram fet timer.....   Starting off at an unpainted 30grams it was a real floater with all that wing area during my initial test flights at Peakirk village hall last Friday.  
My choice of paint proved to be a mistake as the orange acryllic artist's paint unfortunately made it about 10grams tail heavy. I had to put a full size Voodoo 5x3 prop on the front and a larger 130 mA battery to balance it up before it would fly .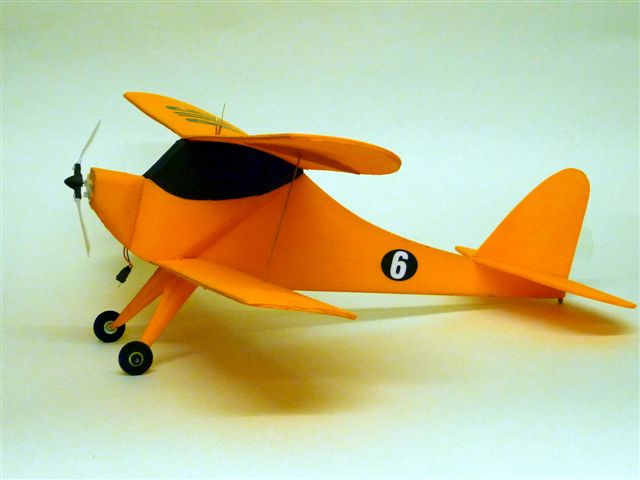 Sky Bug now weighs 41.6grams all up flying weight which is pushing it for a Voodoo 25 motor.     
I had a 8 year old boy called Seth flying it all afternoon at Impington on his own and he flew it very well indeed.  
Sky Bug flies right under power in gentle climbing circles and then right again on the glide with a very consistent flight pattern.
No damage anywhere from chairs/table legs etc as I have 0.5 mm piano wire glued on the leading edges of the wings!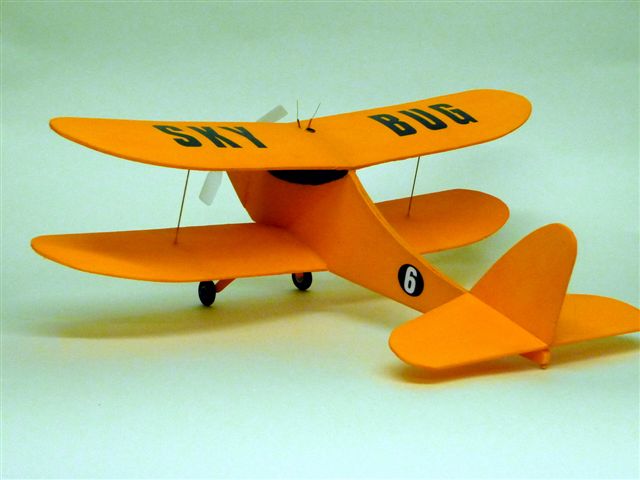 My all depron Wot 4 also flies great on a Voodoo 25, 1 gram Peterborough Fet timer, KP00 white folding prop, and a single 90mA cell at AUW 31grams.
Again, no dings or damage anywhere after flying all day at Impington as it also has 0.5mm piano wire leading edges and a similar tip to tip full wing span piano wire dihedral brace.
It is painted in 5 coats of watered down Dizzy Dulux yellow vinyl matt emulsion left over from my kitchen, definately a lot lighter than artist's acryllic!!!
I will try and learn to spray one day...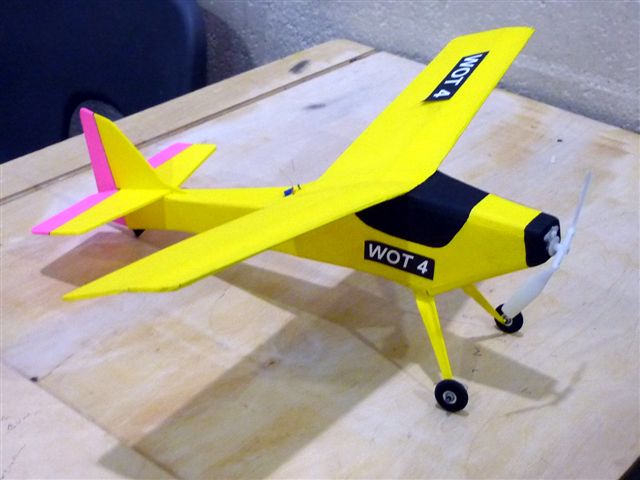 Ted
1st November 2010
Teds models were amongst the largest of the models flown at Impington. I took the easy way out with a commercial "Carbon Butterfly" to have a electric model at the other end of the size scale.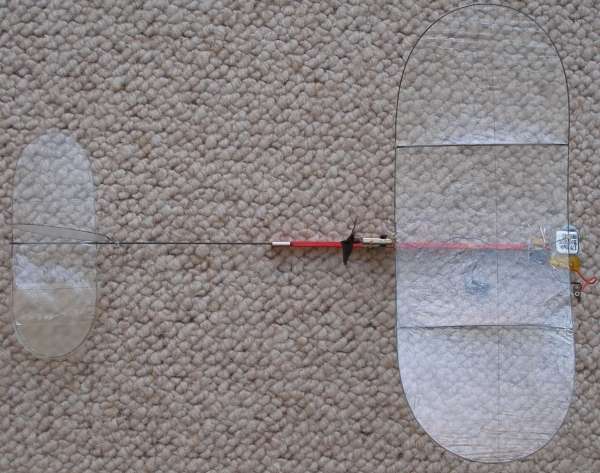 Converted to electric power with a MOSFET timer, a 50mah LiPo battery and a tail rotor motor from a toy helicopter.
Tony Beckett
1st November 2010