February 2013 Update from Christian and the SOO Modellers in Canada.
EDF Conversions:
After the success with modern R/C conversions of Bill Dean's Duo Monoplane, and more recently - two Ray Malmstrom classic designs (Skycar & Magnum), we though we'd try our hand a couple more of the great Bill Dean's classics - these from the "Eagle Book of Balsa Models'" - 1959. Copies of these plans were kindly provided to me by Gray.
Both the 'Flying Wing' and 'Canard' designs were originally presented as 'all balsa' hand launch gliders. These
R/C conversions have balsa fuselages and Depron flying surfaces and are equipped with a Derek Knight 24mm brushless EDF, 7A ESC, and Spektrum AR6400 Rx. Both are 4 channel - with elevons for pitch and roll control. Battery is 180mAh 2S.
Both fly well, although the Flying Wing - with 600mm span flies much slower than the Canard, and will stay airborne at 1/2 throttle. The Canard - at 500mm span flies faster and requires a higher power setting to stay airborne.
Canard Glider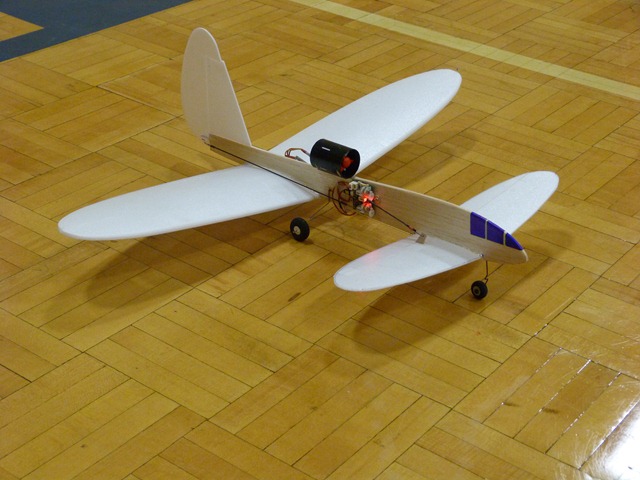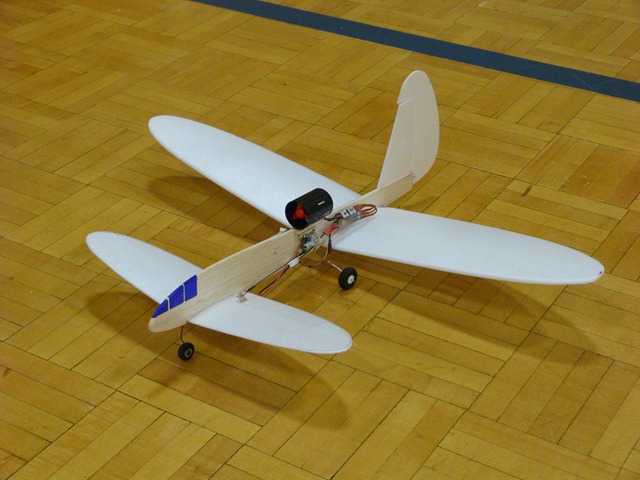 Flying Wing:

Hangar Rat:
After a rather forgettable debut last week, our 'rodent of the rafters' now seems to have the controls figured out.
Christian Moes
February 2013