Update from the Soo Modellers Sault. Ste Marie, Canada.
Sent by Christian Moes
I have been swapping information with Christian for a couple of years now, what follows is his latest:-
We've had an excellent flying season this summer - mostly RC - with lots of glider towing. Glider tug Mini Robot #1 was lost in the bush - very long story - so #3 was shamefully converted from rudder only .049 to 3 channel electric to carry on tug duties. I did a couple of new designs for RC Model World - Rebel Too (October), micro Moustique (upcoming December) - plus a couple more yet to be published - Pitcairn Mailwing (for Q&EFI) and Bristol Brownie

Farman Moustique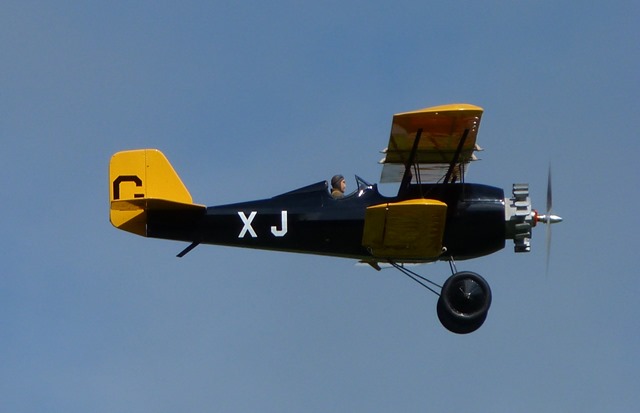 Pitcairn Mailwing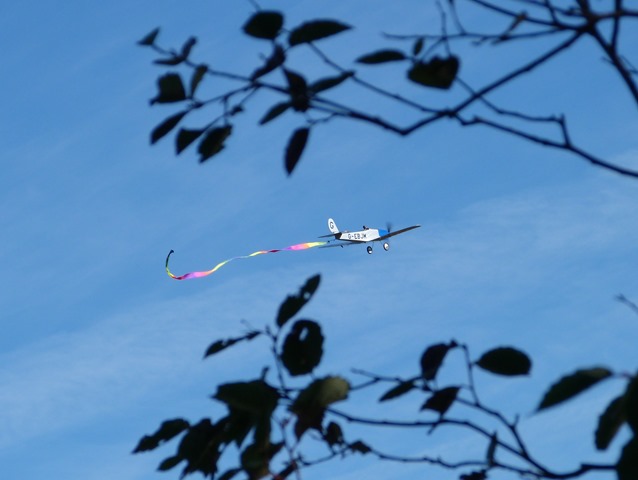 Bristol Brownie
I am now uploading videos regularly to my channel 'Farvalley'. Some of our activities from this summer - including a cool cockpit view from Po-2 and those crazy EDFs can be seen here.
As I look back on my previous updates, here is one more video from last indoor season that you may wish to show on your website. It is my Bebe Jodel built from Gerald Zeigenfuse plans. I built one of these when I first got started in the hobby in the late 60's it it was a great flyer. This new one flies just as well - maybe better - and will be a regular again during this indoor season, we hope.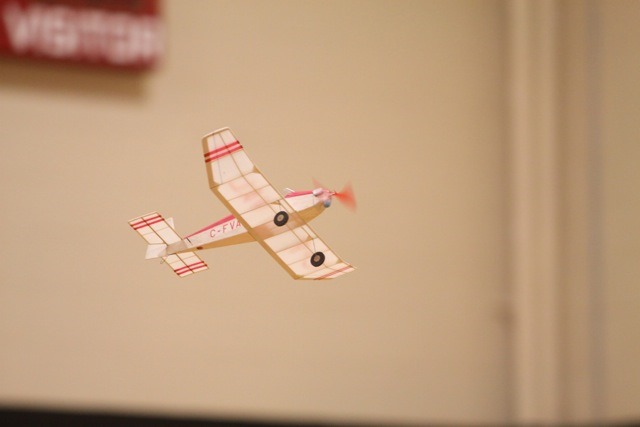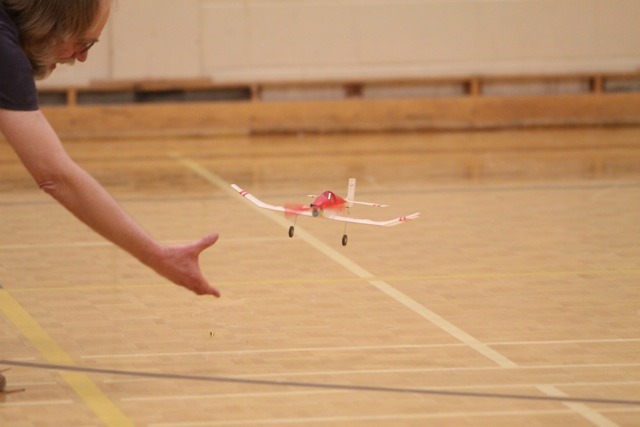 Control line action was limited to a few flights with my Cox Black Widow powered 24" span version of 'El Diablo'.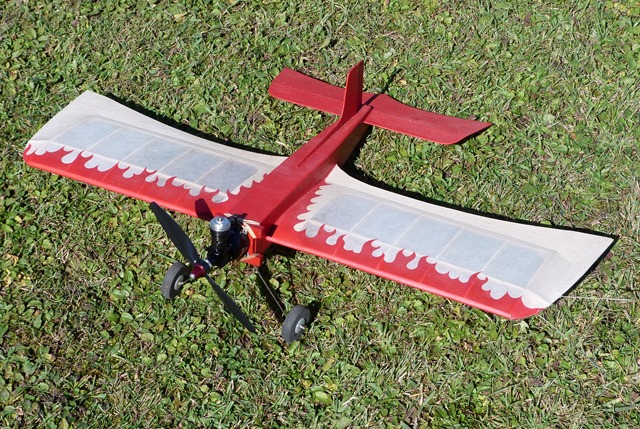 I put my camera on the picnic table with the intent of using it as a lap counter - but was able to concoct a couple of very cool photos from the video stills.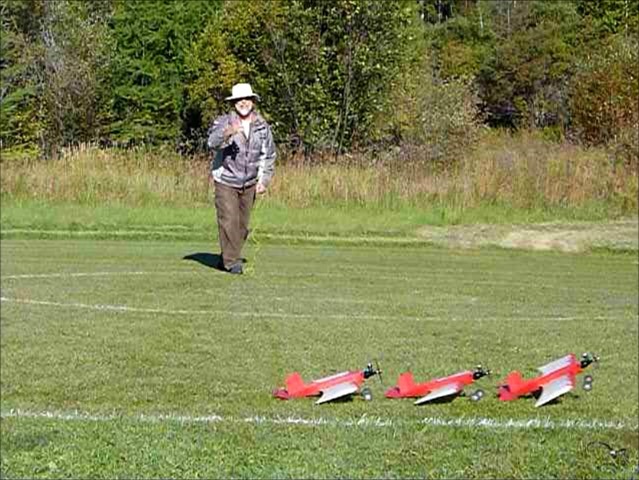 Takeoff in three fuselage lengths. And that's a short fuselage!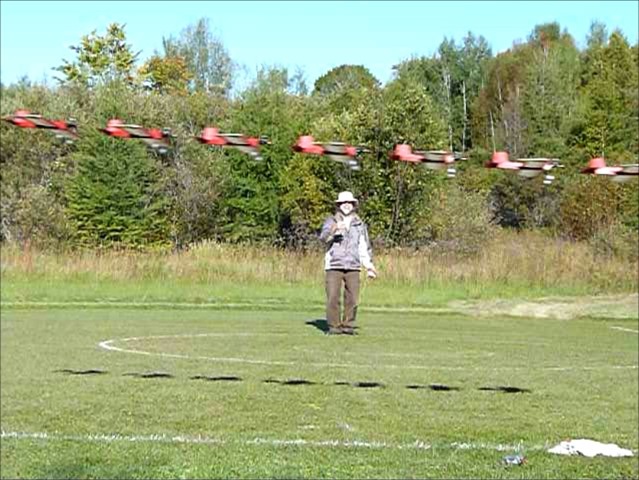 Flypast at 65 kph!