Pushy Cat, 1953 Bowden Winner by Vic Smeed.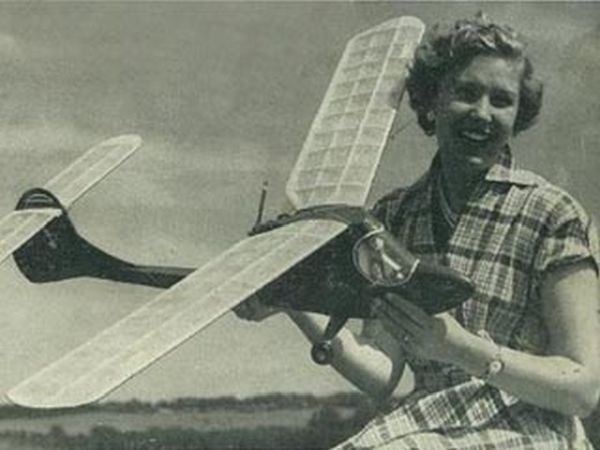 From front cover of September1953 Model Aircraft, via Outerzone.co.uk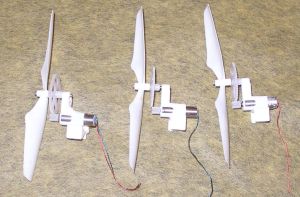 Ian passed on to me a large number of these geared "toy motors", they work well but are rather fragile, so not ideal on the front of an indoor model.
I was a keen builder of Vic Smeed designs back in the '50s, one I didn't try was his 1953 Bowden winner Pushy Cat. As a pusher, a scaled down version seemed a possible to be powered by one of these motors.
Turned out that my 33cm span depron version was just a touch too much for a single motor but a pair, attached to a "motor bar" did the job. It has a sensible flying speed and reaches the Bushfield ceiling in about 45 seconds.
In the spot landing competition I overdid the "zap" I gave the Peterborough timer and had a flight of over a minute with several bounces off the ceiling, this seemed to do no harm and it landed closest to the prize. I was delighted to win and the general feeling was I would have to abandon depron and make a scale model to suit the quality wheels.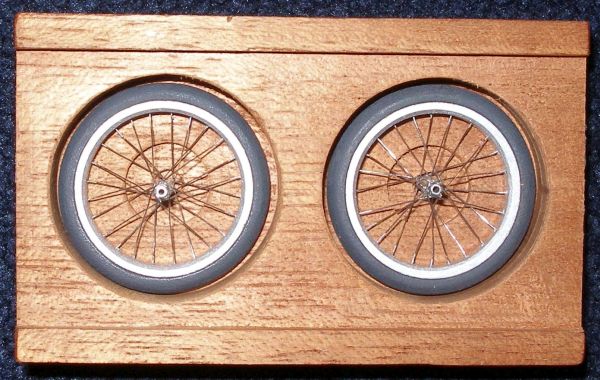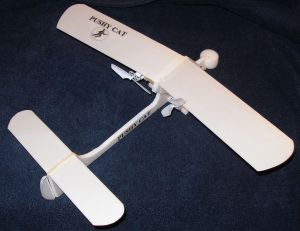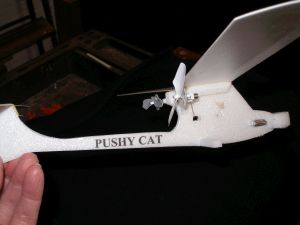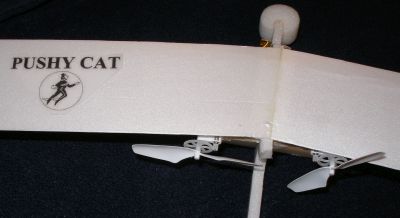 When the model lands it tips on one wing and stops the prop if it is still running. To avoid this I have just added a "landing bar" and perhaps, for special occasions, I shall add a pair of superior wheels.
Tony Beckett
March 2019