Further Information on E20 Models. March 2018
From February 2018
An E20 Competition for 2018
Peterborough E20 (Ferry 500) - Provisional Rules & Open E20 - Provisional Rules
Timer instructions from May 2019
---
Some of the links and information below will suit the Open E20 class as they are designed around a direct drive 8.5mm motor as specified by the American rules.
Click for the 'go to' thread for E20 on Hippocket:
There's lots of info and some nice pictures in this thread.
For access to the Mini_E plans you have to be a MEMBER of Hip Pocket Aeronautics Builders' Forum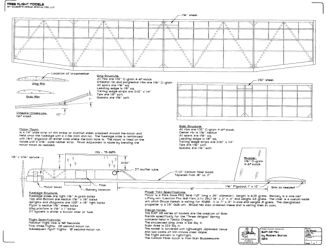 Thanks to Willamett MC for the EAP 20 plan:
Click the plan for a download.
This model reportedly benefits from a bit more dihedral and a larger fin (4 degrees inner panel, 23 degrees outer panel)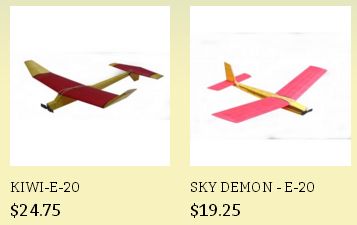 Two kits from BMJR Models:
Click for a build report and useful background information.
Paul Bradleys 'Cliché' has a solid balsa CLG/HLG style wing: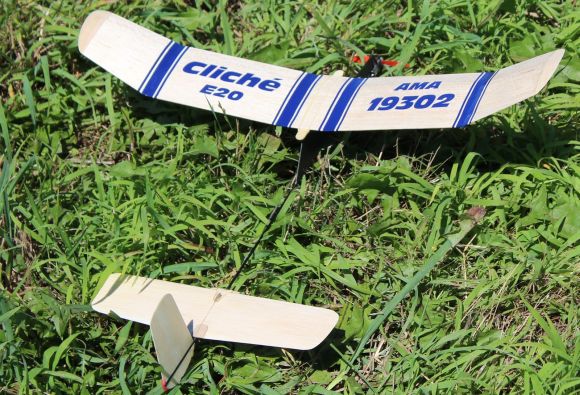 A more novel canard approach - Click the model for the article.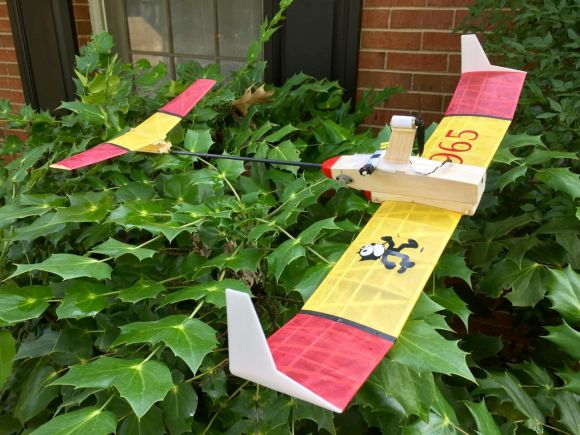 The 'Sparrow' CO2 plan on Outerzone is a 23" model with a Jedelsky wing which could be adapted to a 20" version:


Click plan for more details.
Jonathan Whitmore
March 2018