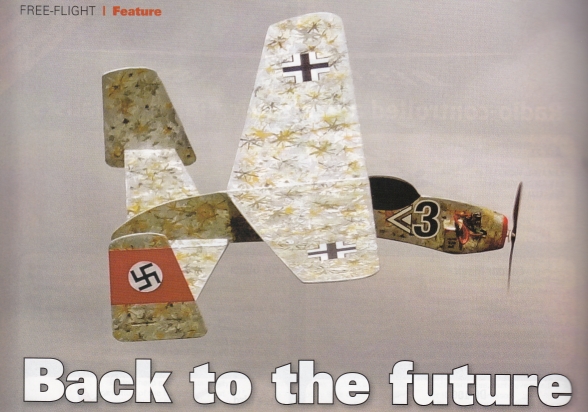 Heading photo in the RCM&E January 2014 article by Nigel Hawes where he writes about the delights of electric powered free flight models with lots of references to Ted Szklaruk, his models timers and motors.
Nigel mentions one of Teds pages in the 'Technical Articles' section of this web site.
Click for a direct link.
Below are other pages from the PMFC web site that might be of interest.
How To Convert A Diesel Free Flight Vintage Model To Brushless
An electronic controller installation for brushless motors and Free Flight
Derek Knight's new E30 controller
Connectors for light weight electric models
Connectors for lightweight electric power systems
This is a .pdf file - makes for easier printing.

A very simple FET timer for brushed 6/7mm pager motors
Bill Dean 1952 Duo Monoplane - the model in the heading photograph
A Canadian connection with the Bill Dean 1952 Duo Monoplane
16th December 2013