Indoor
Click for PMFC Competition Rules
Indoor models are powered by rubber, CO2 and electric power systems. They can be flown free flight or controlled by sub miniature radio control systems with both fixed wing and lightweight helicopter layouts. Construction can be of balsa, Depron foam or carbon fibre. Venues available to the PMFC include Bushfield Sports Centre and the gymnasia of local schools.
Model types flown include :-
Competition rubber powered F1D models of < 30"span weighing just over 1 gm
Free flight scale and sport powered by rubber, CO2, or electric. Weight < 20gm.
R/C 'Ready to Fly' 3F novice models typified by the Ezone Ember. Weight < 18gm.
The Indoor environment is not kind to Indoor models. Hard wood floors, plaster walls and girder roof trusses take their toll on the integrity of the airframe. The recommendation is always to fly as light as is possible. The models bounce when they hit something hard. A 20gm all up weight is considered to be advisable for the safety of fellow flyers and their models.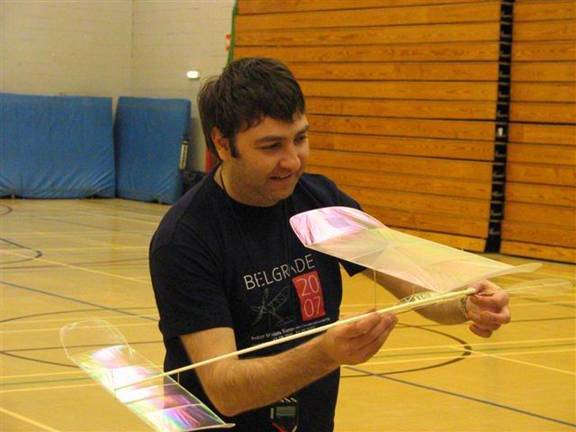 Mark Benns with his balsa/microfilm F1D model at Bushfield January 2008.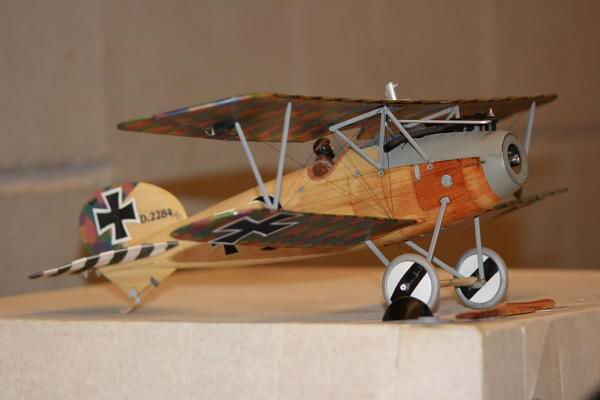 Peter Iliffe's immaculate balsa/tissue Indoor Albatross CO2 powered scale free flight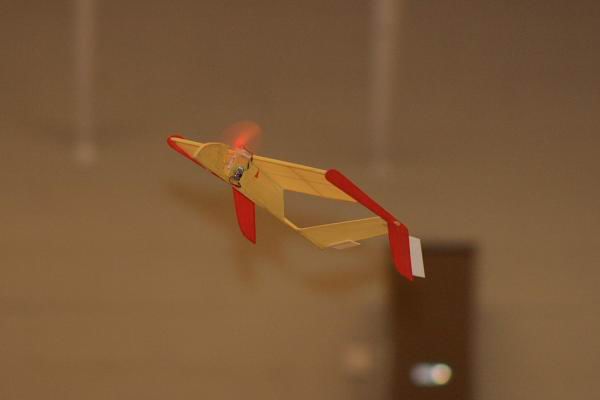 A free flight Indoor Ugami electric inspired by Bill Brown's rubber version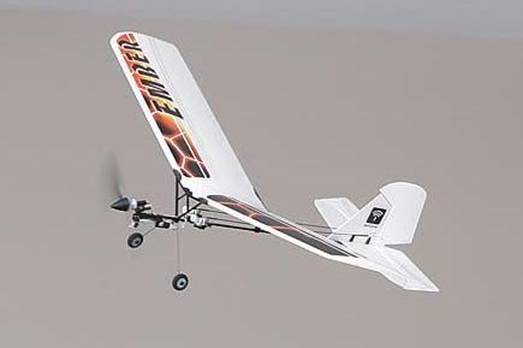 Ember a 2.4GHz Indoor lightweight radio control RTF model for the novice flyer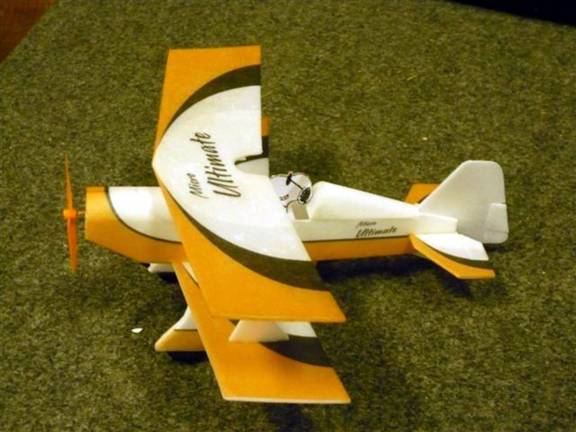 A Mike Glass inspired free flight indoor Depron biplane with 6mm pager motor,
MOSFET timer and 90mah LiPo battery.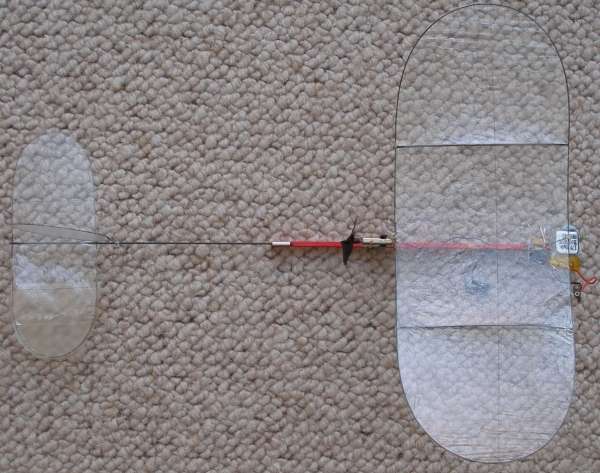 Carbon Butterfly, RTF rubber model from Ikara Ltd. Converted to electric power with a MOSFET timer, a 50mah LiPo battery and a tail rotor motor from a toy helicopter.